Queen Peak Floorplan
The Floorplan eBrochure is now available for download (7MB PDF file).
---
If you require any assistance to understand the floor plan layout or to identify good units, feel free to contact us.
---
Queens Peak Sitemap
Click Here for Enlarged Facilities Site Plan
Set on a large land piece of 113,194sqft, Queen's Peak @ Queenstown offers an immense amount of condominium facilities, spread over 3 facilities levels (1st, 7th, and 27th floor).
Click Here for Enlarged Unit Stack Sitemap
---
Typical Floor Plan Layout
The floorplan layout of the units in Queen's Peak Condo are well-designed, with minimal wastage of space. With squarish and regular layout plans, it offers optimised placement of furniture.
---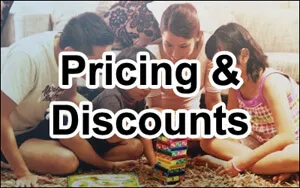 ---
Proud Developer of Queen's Peak
---